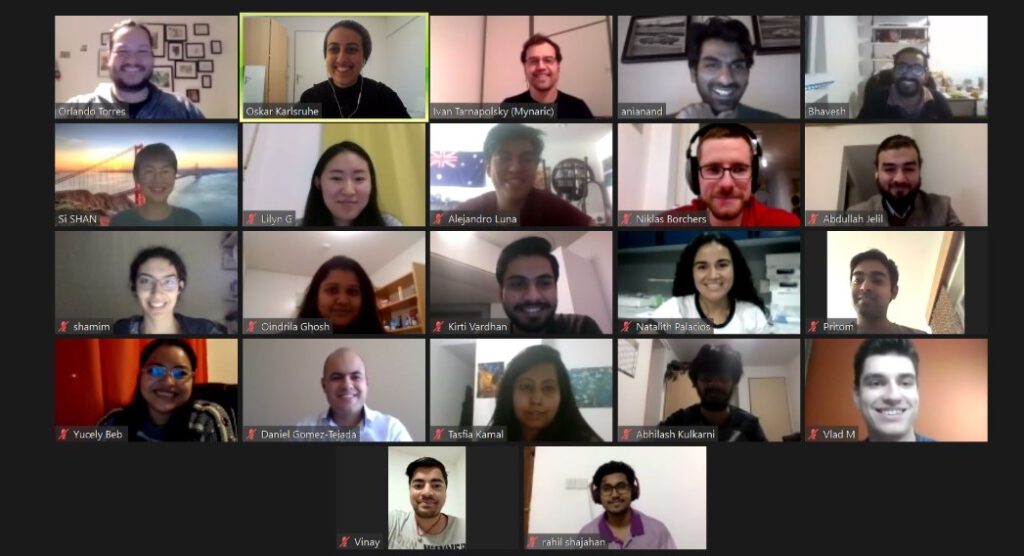 OSKar was happy to announce the first installment of our early career seminar series: "Finding a Job in Germany for International Students"
On February 9th at 7:00 pm, the panelists were joined by 40 attendees to discuss their experiences as a fresh graduate! Here's a brief summary if you missed the event:
Looking for a job?
– Don't underestimate the digital network. Graduates from KSOP get a lot of interest from LinkedIn and XING. They recommend using a lot of keywords that you know you're interested in and have skills in.
Worried about German proficiency?
– Graduates from KSOP say it's not absolutely necessary, but it'll be very helpful. Even if a German company has English speaking projects, they still may have meetings in German. Knowing German would allow you to interact more socially as well. Increase your opportunities by learning German!
What do German interviews feel like?
– Communication is key! From the experiences of our guests, German companies are looking to check if you feel comfortable enough to explain yourself. Whatever you do, don't lie during your interview!
-Sometimes, a headhunter might approach you. Your first point of contact might be a phone call.
-You should expect 2 ~ 3 interviews, minimum.
Join us for the next Early Career Seminar!